Economic alternative constructive depth of 60 mm for construction projects
The basic constructive, with 3 bedrooms and constructive depth of 60 mm is suitable for application areas with low requirements in terms of thermal insulation and design.
Characteristics:
· Constructive Depth: 60 mm / gasket contact
· Number of rooms: 3 rooms
· Insulation: Uf = 1.6 W / m² K
· Sound insulation: up to sound insulation class 4 (VDI 2719)
· Air tightness: up to class 4 (DIN EN 12207)
· Tightness showers 9A (DIN EN 12208)
Benefits
· Smooth, easy to maintain
· Folds tilted frames for improved targeting of water and facilitate cleaning
· Optimal static features through reinforcements with greater depth
· Reinforcement identical frames and sash for a rational storage
· Optional co-extruded seals for rational finish
· Organic, so recyclable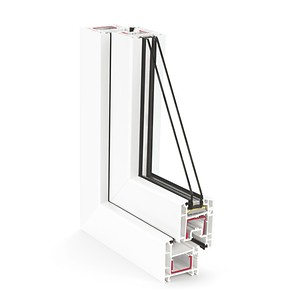 Euro Design 60
The design depth of 70 mm for housing
Euro-Design 70 offers the best conditions for construction projects. Accredited quality standards REHAU Euro-Design 70 is a window system economically. Numerous shapes, colors and design palette offers many possibilities for their design.
Propietăpţi:
· Constructive depth: 70 mm
· Number of Rooms: 5 rooms
· Thermal insulation
Uf = 1.3 W / m² K (70 Euro-design with standard reinforcement)
Uf = 1.2 W / m² K (Euro Design 70 plus reinforcement with thermal)
· Sound insulation: up to Rw, P = 45 dB
· Security device: up to resistance class 3 (WK3) (ENV 1627)
· Air permeability: class 4 (EN 12207)
· Tightness showers: up to class 9A (EN 12208)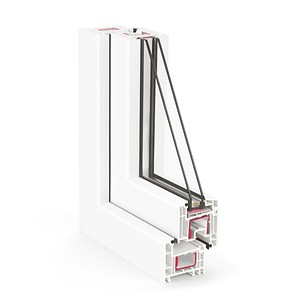 Euro Design 70
Benefits:
· Economic system for many applications
· Surface HDF (High-Definition finishing) is high quality, extremely smooth and durable, easy to clean
· Rebate tilted frames for a better drainage and easy cleaning
· Optimal static characteristics due to mounting bracket with great depth
· In general, the same type of reinforcement in the frame and sash to reduce inventory
· Optional weldable seals choice for a rational processing
· Environmentally friendly, being recyclable
design
· Design options by choosing leaf shapes: straight or round
· EXIN design possibilities through coloring with decorative foils, painting or plating on the outside with aluminum caps
· Individual forms like: round windows can be made, angled or irregular and divided by mullioned
Good feeling begins with a pleasant setpoints.
SYNEGO profile system ensures a pleasant temperature, a high level of comfort and safety for your home: windows compared to the current standard, SYNEGO convinces with a level of thermal insulation by up to 50% higher *. This will significantly reduce home heating costs and you'll experience a new feeling good, that you'll never want to ever give up:
· Saving energy due to high levels of thermal insulation
· Low noise with the highest level of soundproofing
· High level of safety due to the protection of individual Burglar
· Creative design of windows with more than 220 colors and a variety of forms
· Windows clean, bright with perfectly smooth surfaces due to unique formula High Definition Finishing
· Reduced impact on the environment due to the manufacturing process that protects natural resources
* Standard Window Uw = 1.36 W / m² K; SYNEGO with Uw = 0.66 W / m² K
You can choose from many design options for your windows SYNEGO: brilliant white, decorative foils imitation wood, warm colors with modern structured surfaces or solid colors.
Choose your favorite color of the over 220 decorative foils available. You can opt for a different look at inside and out, for example anthracite classic white exterior and interior.
Wide range of colors: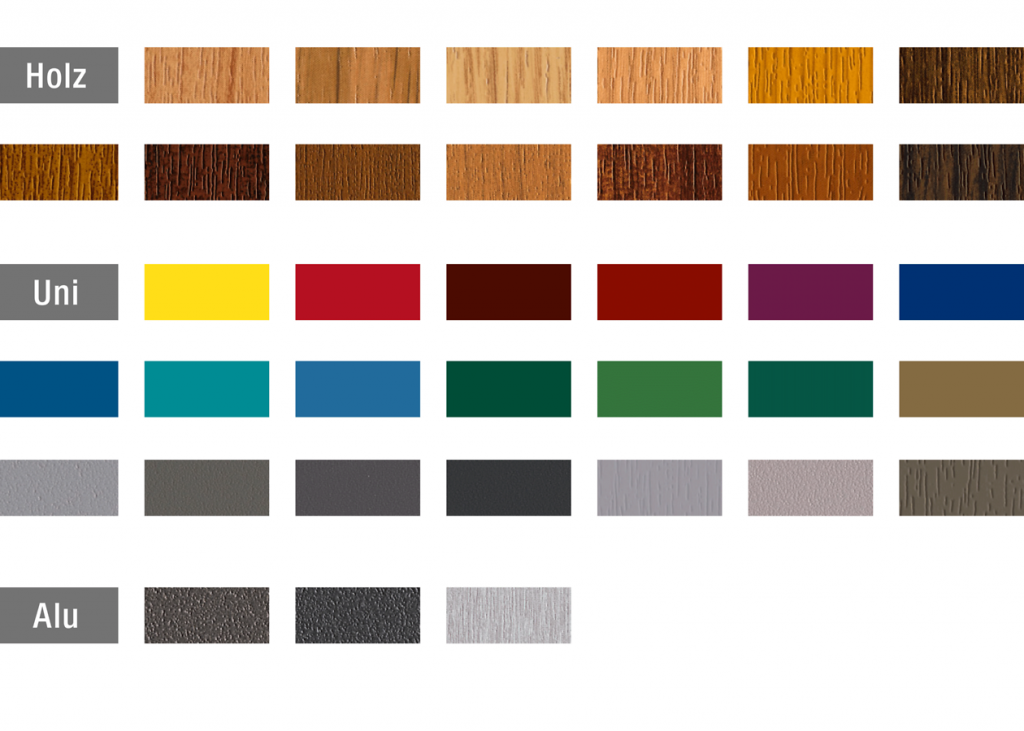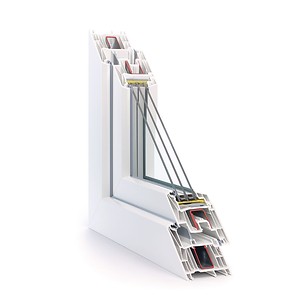 Inside windows hide an ingenious architecture.
· Constructive depth of 80 mm for slender proportions
· Reduced visible height 117 mm, for a high level of brightness
· Glass thickness up to 51 mm, allows mounting of insulating glass 3 sheets of glass
· 7 rooms in the frame, 6 rooms in a wing for optimum insulation
· Sealing perimeter for reliable protection against drafts and moisture
· Additionally available is a third plan sealing (gasket median) for added insulation
Overview of the benefits system ECOSOL-Design
· Windows made with ECOSOL-Design creates a summery atmosphere, allowing penetration of 13% more light than other windows of the same size.
· This will give an additional solar energy without other costs as thinner profiles allow penetration of a larger amount of light in the room.
· Reducing CO2 emissions due to lower heating costs as a result of solar energy capture Fenster aus ECOSOL.
· Windows made with ECOSOL-Design offers all the advantages of modern windows – high quality, leak, light, easy to maintain and energy efficient.
· Due to the combination of modern design and elegant white silvery-gray with modern fittings, windows made with ECOSOL creates ambience in your home or modern.
· Increasing the value of the house, thanks to a smart investment and secure bearing the REHAU quality.
The effects of window profiles thinner on the energy balance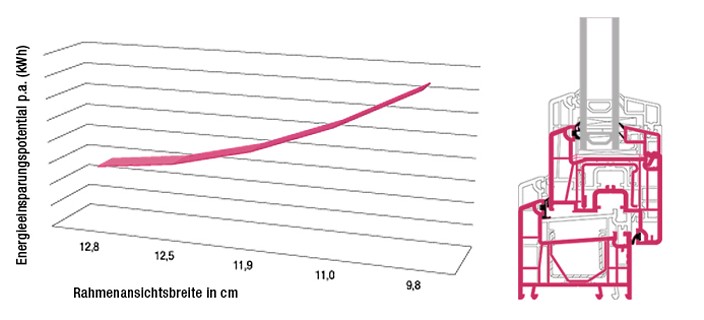 Positive energy balance due widths thinner profile and penetration of a larger amount of solar energy.
Heating using fuel oil by up to 8.6 liters less, and the amount of carbon dioxide emitted was 22 kilos less for a glass surface facing south with an area of ​​10 m², Ug = 1.3 Wm²K, solar g value indicate 65% penetration of solar energy 0.9, 0.9 degree of shading, heating surface interval from October to April, latitude N 48 ° 13 '.
The window for perfect home.
Windows GENEO impress not only with thermal insulation excellent, but also through a complete coordinated: Instead of reinforcement steel, GENEO is realized inside of the composite fibers RAU-FIPRO – it makes the window extremely stable and highly light. This ensures excellent thermal insulation and features that can not be offered by any other system. Convince yourself!
Characteristics
· Save up to 76% energy
· Do you feel safe burglary protection due to high quality
· Enjoy your quiet oasis with a 24-fold noise
· Your imagination knows no limits in design
· Benefit from profiles due to simple cleaning smooth surfaces
· Available in version certified passive house
· GENEO is available to achieve the entrance door and sliding door as the plane parallel lift
Enjoy freedom – in color and form
Choose from many architectural possibilities of individual forms, for example arcade windows, round or triangular and mullioned variants.
Browse through the 220 individual sets desired color offered by you. Does your imagination free rein.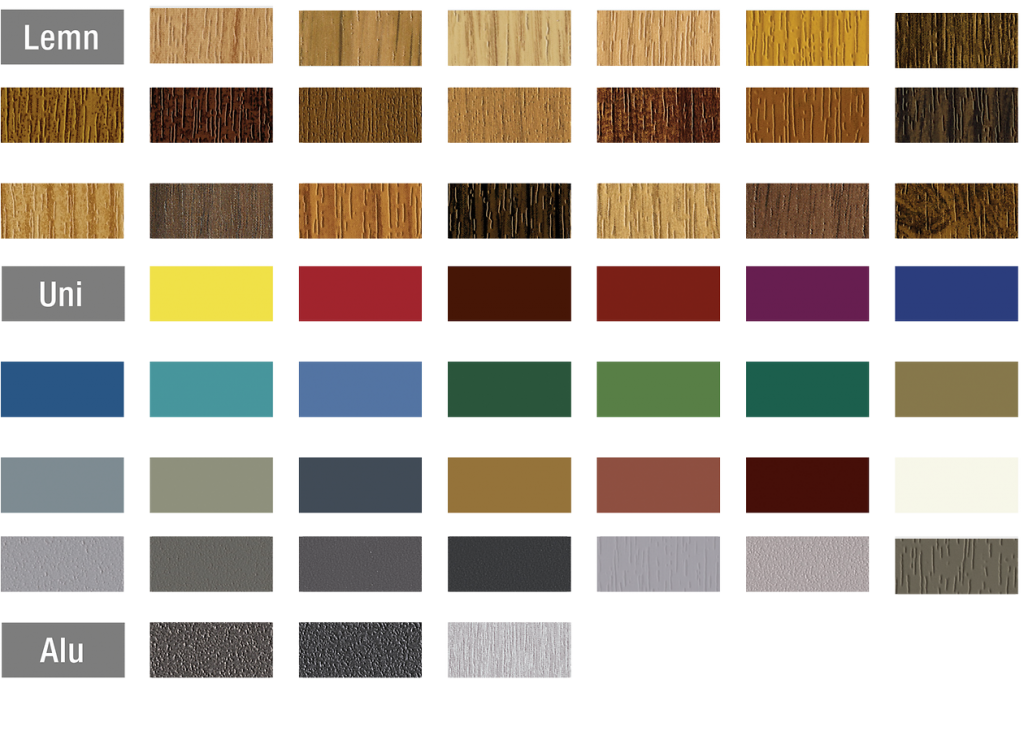 RAU-FIPRO® – high-class Technology
· High-tech material RAU-FIPRO® provides enormous stability pofilelor
· Constructive Depth: 86 mm
· Rooms: 6 rooms
· Thermal insulation Uf up to 0.85 W / m² K
· Energy Saving: up to 76% *
· Material: RAU-fiber composite material RAU-PVC FIPRO and improved surface quality
· Sound insulation insulation category up to SSK 5
· Resistant to burglary resistance class RC 3 (up to resistance class RC 2 – without steel reinforcement)
· Air permeability 4 (DIN EN 12207)
· Rain tightness 9A (DIN EN 12208)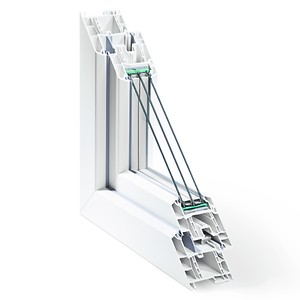 Economic alternative constructive depth of 60 mm for construction projects

The basic constructive, with 3 bedrooms and constructive depth of 60 mm is suitable for application areas with low requirements in terms of thermal insulation and design.

Characteristics:
· Constructive Depth: 60 mm / gasket contact
· Number of rooms: 3 rooms
· Insulation: Uf = 1.6 W / m² K
· Sound insulation: up to sound insulation class 4 (VDI 2719)
· Air tightness: up to class 4 (DIN EN 12207)
· Tightness showers 9A (DIN EN 12208)
Benefits
· Smooth, easy to maintain
· Folds tilted frames for improved targeting of water and facilitate cleaning
· Optimal static features through reinforcements with greater depth
· Reinforcement identical frames and sash for a rational storage
· Optional co-extruded seals for rational finish
· Organic, so recyclable

Euro Design 60

The design depth of 70 mm for housing

Euro-Design 70 offers the best conditions for construction projects. Accredited quality standards REHAU Euro-Design 70 is a window system economically. Numerous shapes, colors and design palette offers many possibilities for their design.
Propietăpţi:
· Constructive depth: 70 mm
· Number of Rooms: 5 rooms
· Thermal insulation
Uf = 1.3 W / m² K (70 Euro-design with standard reinforcement)
Uf = 1.2 W / m² K (Euro Design 70 plus reinforcement with thermal)
· Sound insulation: up to Rw, P = 45 dB
· Security device: up to resistance class 3 (WK3) (ENV 1627)
· Air permeability: class 4 (EN 12207)
· Tightness showers: up to class 9A (EN 12208)

Euro Design 70

Benefits:

· Economic system for many applications
· Surface HDF (High-Definition finishing) is high quality, extremely smooth and durable, easy to clean
· Rebate tilted frames for a better drainage and easy cleaning
· Optimal static characteristics due to mounting bracket with great depth
· In general, the same type of reinforcement in the frame and sash to reduce inventory
· Optional weldable seals choice for a rational processing
· Environmentally friendly, being recyclable
design
· Design options by choosing leaf shapes: straight or round
· EXIN design possibilities through coloring with decorative foils, painting or plating on the outside with aluminum caps
· Individual forms like: round windows can be made, angled or irregular and divided by mullioned

Good feeling begins with a pleasant setpoints.

SYNEGO profile system ensures a pleasant temperature, a high level of comfort and safety for your home: windows compared to the current standard, SYNEGO convinces with a level of thermal insulation by up to 50% higher *. This will significantly reduce home heating costs and you'll experience a new feeling good, that you'll never want to ever give up:
· Saving energy due to high levels of thermal insulation
· Low noise with the highest level of soundproofing
· High level of safety due to the protection of individual Burglar
· Creative design of windows with more than 220 colors and a variety of forms
· Windows clean, bright with perfectly smooth surfaces due to unique formula High Definition Finishing
· Reduced impact on the environment due to the manufacturing process that protects natural resources
* Standard Window Uw = 1.36 W / m² K; SYNEGO with Uw = 0.66 W / m² K
You can choose from many design options for your windows SYNEGO: brilliant white, decorative foils imitation wood, warm colors with modern structured surfaces or solid colors.
Choose your favorite color of the over 220 decorative foils available. You can opt for a different look at inside and out, for example anthracite classic white exterior and interior.

Wide range of colors:

Inside windows hide an ingenious architecture.

· Constructive depth of 80 mm for slender proportions
· Reduced visible height 117 mm, for a high level of brightness
· Glass thickness up to 51 mm, allows mounting of insulating glass 3 sheets of glass
· 7 rooms in the frame, 6 rooms in a wing for optimum insulation
· Sealing perimeter for reliable protection against drafts and moisture
· Additionally available is a third plan sealing (gasket median) for added insulation

Overview of the benefits system ECOSOL-Design

· Windows made with ECOSOL-Design creates a summery atmosphere, allowing penetration of 13% more light than other windows of the same size.
· This will give an additional solar energy without other costs as thinner profiles allow penetration of a larger amount of light in the room.
· Reducing CO2 emissions due to lower heating costs as a result of solar energy capture Fenster aus ECOSOL.
· Windows made with ECOSOL-Design offers all the advantages of modern windows – high quality, leak, light, easy to maintain and energy efficient.
· Due to the combination of modern design and elegant white silvery-gray with modern fittings, windows made with ECOSOL creates ambience in your home or modern.
· Increasing the value of the house, thanks to a smart investment and secure bearing the REHAU quality.
The effects of window profiles thinner on the energy balance

Positive energy balance due widths thinner profile and penetration of a larger amount of solar energy.
Heating using fuel oil by up to 8.6 liters less, and the amount of carbon dioxide emitted was 22 kilos less for a glass surface facing south with an area of ​​10 m², Ug = 1.3 Wm²K, solar g value indicate 65% penetration of solar energy 0.9, 0.9 degree of shading, heating surface interval from October to April, latitude N 48 ° 13 '.

The window for perfect home.

Windows GENEO impress not only with thermal insulation excellent, but also through a complete coordinated: Instead of reinforcement steel, GENEO is realized inside of the composite fibers RAU-FIPRO – it makes the window extremely stable and highly light. This ensures excellent thermal insulation and features that can not be offered by any other system. Convince yourself!

Characteristics

· Save up to 76% energy
· Do you feel safe burglary protection due to high quality
· Enjoy your quiet oasis with a 24-fold noise
· Your imagination knows no limits in design
· Benefit from profiles due to simple cleaning smooth surfaces
· Available in version certified passive house
· GENEO is available to achieve the entrance door and sliding door as the plane parallel lift

Enjoy freedom – in color and form

Choose from many architectural possibilities of individual forms, for example arcade windows, round or triangular and mullioned variants.
Browse through the 220 individual sets desired color offered by you. Does your imagination free rein.

RAU-FIPRO® – high-class Technology

· High-tech material RAU-FIPRO® provides enormous stability pofilelor
· Constructive Depth: 86 mm
· Rooms: 6 rooms
· Thermal insulation Uf up to 0.85 W / m² K
· Energy Saving: up to 76% *
· Material: RAU-fiber composite material RAU-PVC FIPRO and improved surface quality
· Sound insulation insulation category up to SSK 5
· Resistant to burglary resistance class RC 3 (up to resistance class RC 2 – without steel reinforcement)
· Air permeability 4 (DIN EN 12207)
· Rain tightness 9A (DIN EN 12208)